Before we start anything, let me tell you that I am not a fried dough expert and I literally had to call my mother about this. So the recipe, tips, and tricks are not mine, but my mom's.
Also, as I am not an expert, this is a down to earth recipe that anyone can do and you can not go wrong with it AT ALL.
So I woke up this Sunday and I was craving Sunday morning fried dough that my mom's and my grandma used to make – so I did the next best thing – I asked to be guided.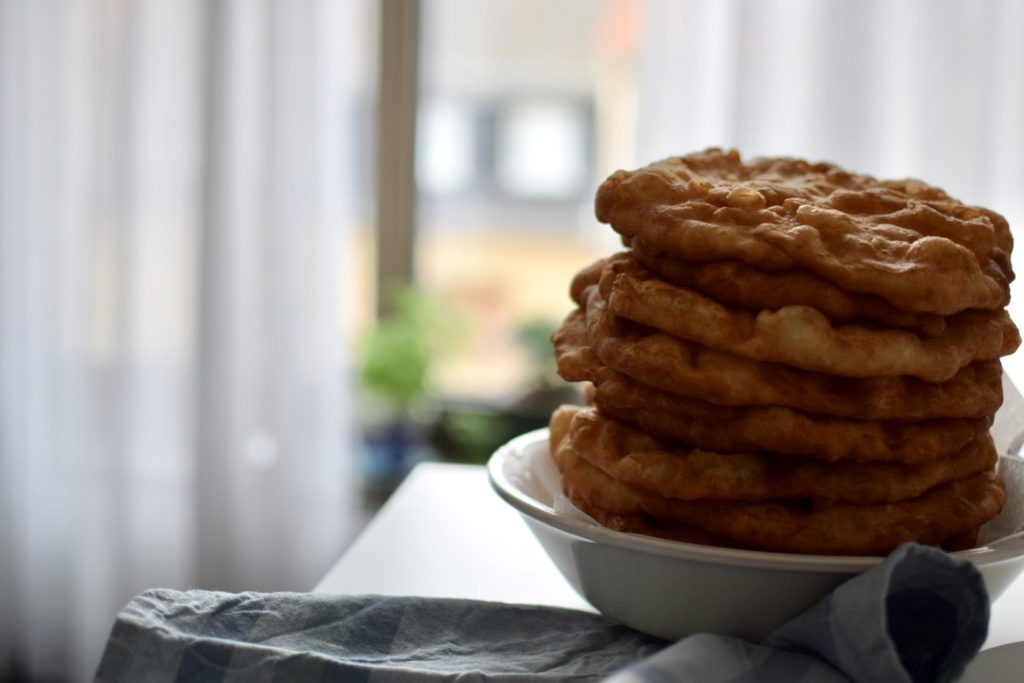 The best thing about fried dough is that you can eat them with whatever you want and you can't really mess them up. I really like mine with just a bit of feta cheese. Alternatively, you can eat them with jam, Nutella, sugar or even make a sandwich out of them
You will need for 4 people:
500 gr of Flour
1 teaspoon of salt
1 teaspoon of baking soda
300ml yogurt
1 egg
1 tablespoon of olive oil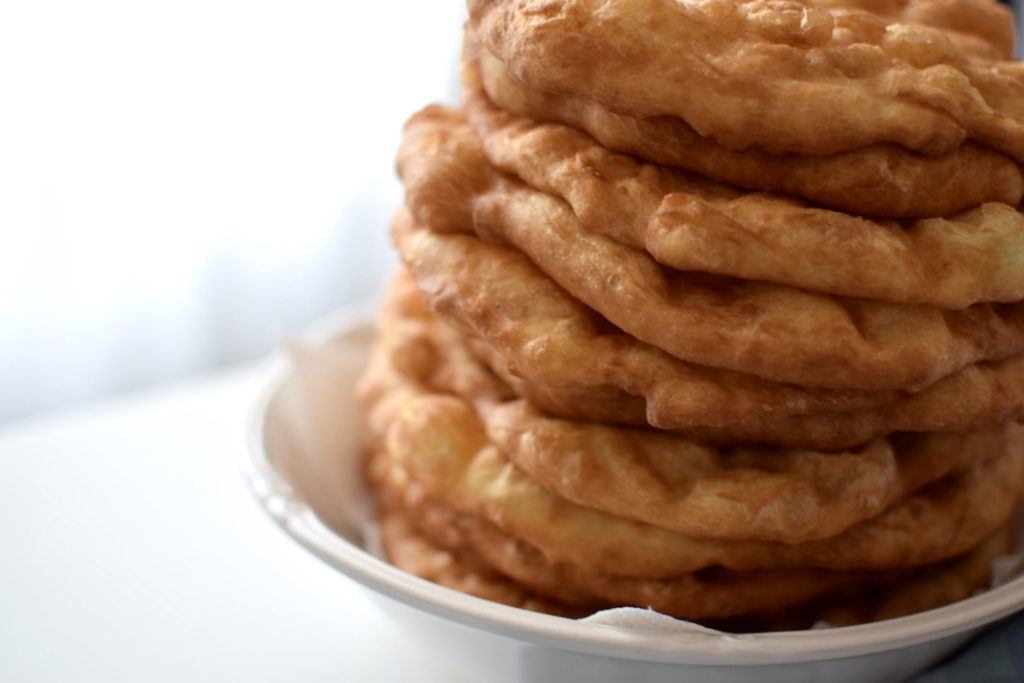 How to get it done:
Mix the dry ingredients first – the flour, the salt, the baking soda
Add the wet
Mix everything up until it becomes a sticky mass of dough. This is pretty easy if you have a hand mixer (basically use the dough hand mixer component until it's almost together and then use the hands). Alternatively, just use your hands till it becomes a big sticky mass.
Cover it in plastic wrap and let it sit for 30 minutes.
In a hot pan, add a bunch of your favorite cooking oil (sunflower or canola). You need to add enough so that the fried dough can float.
Divide the dough into small balls as it makes it so much easier to stretch it.
Here you need to use your hands – just take a bit of oil and cover your palms so the dough doesnt stick and start stretching it. Keep in mind that you need to have a couple of simple holes in it so that it cooks evenly.
The thinner it is, the crunchier and the faster it will cook. Pick your favorite (or explore as you will have plenty).
Once the oil is hot, add the stretched dough. Cook them one at a time, please.
Once done, as they retain a bit of oil, put a paper towel in the plate.
Eat them with whatever you want.