When it comes to what to eat in Hamburg, this is a city that offers a delightful array of flavors and tastes. Nestled along the Elbe River, this vibrant metropolis is not only renowned for its stunning architecture and maritime history but also for its mouthwatering food scene. From hearty traditional dishes to international culinary delights, Hamburg has something to satisfy every palate.
Join us on a gastronomic journey as we explore what to eat in this captivating city.
Fischbrötchen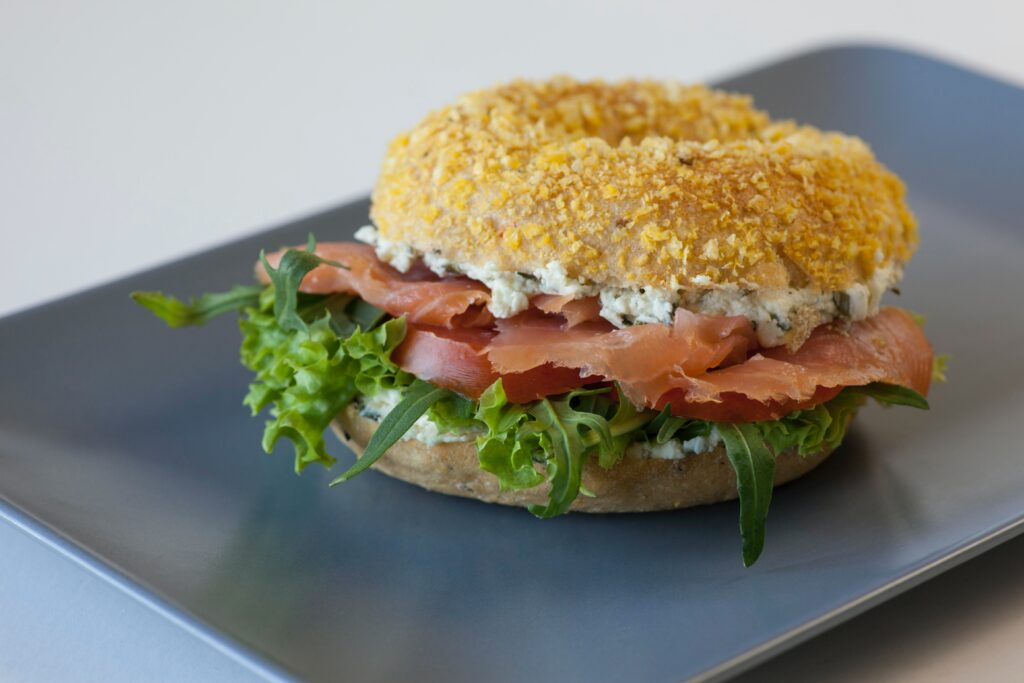 With its strong maritime culture, it comes as no surprise that Hamburg is famous for its fresh seafood. One of the must-try local delicacies is the Fischbrötchen, a simple yet delicious sandwich filled with a variety of fish such as herring, salmon, or shrimp. This quintessential Hamburg treat is perfect for a quick snack or a light lunch, served on a bun with pickles, onions, and a tangy remoulade sauce.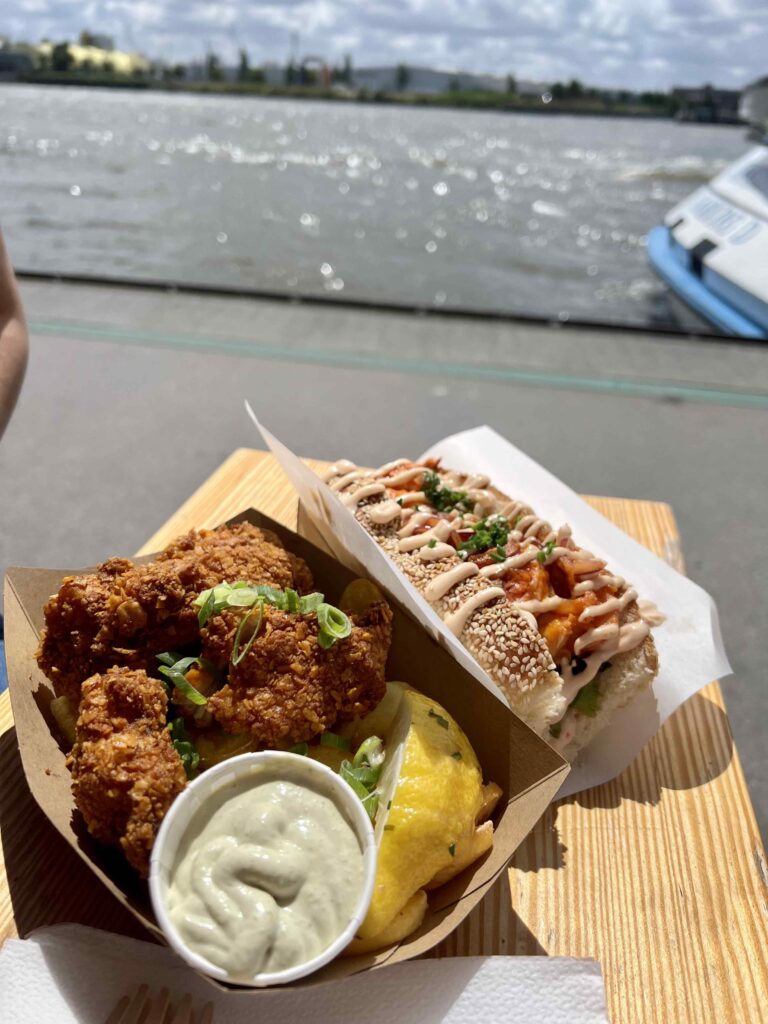 You can find a Fischbrötchen almost everywhere and the most common type is the Backfischbrötchen which is nothing else except a fried fish sandwich. There are other types, of course, especially the ones with pickled fish, but for a more normal palette, the Backfischbrötchen is your go-to choice
Franzbrötchen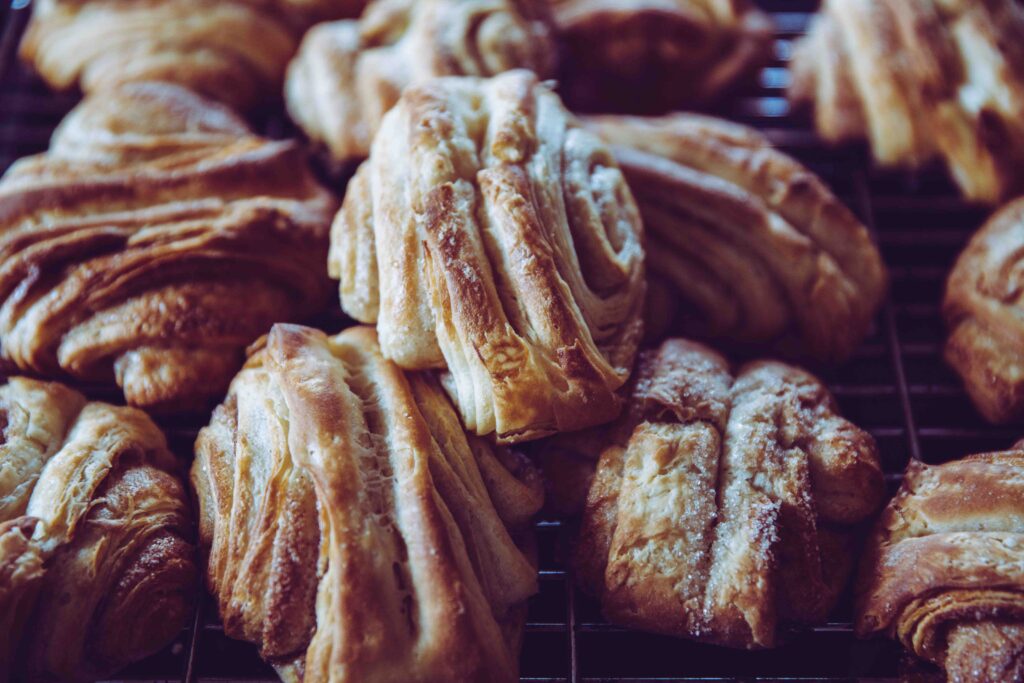 If you have a sweet tooth, indulge in Franzbrötchen, a delectable local pastry. Resembling a cinnamon roll, this buttery, flaky treat is filled with a delightful mixture of cinnamon and sugar. Pair it with a cup of coffee, and you have the perfect companion for a leisurely morning or afternoon break. Our favorite desert if unsure on what to eat in Hamburg that is specific for this region.
Hamburger Labskaus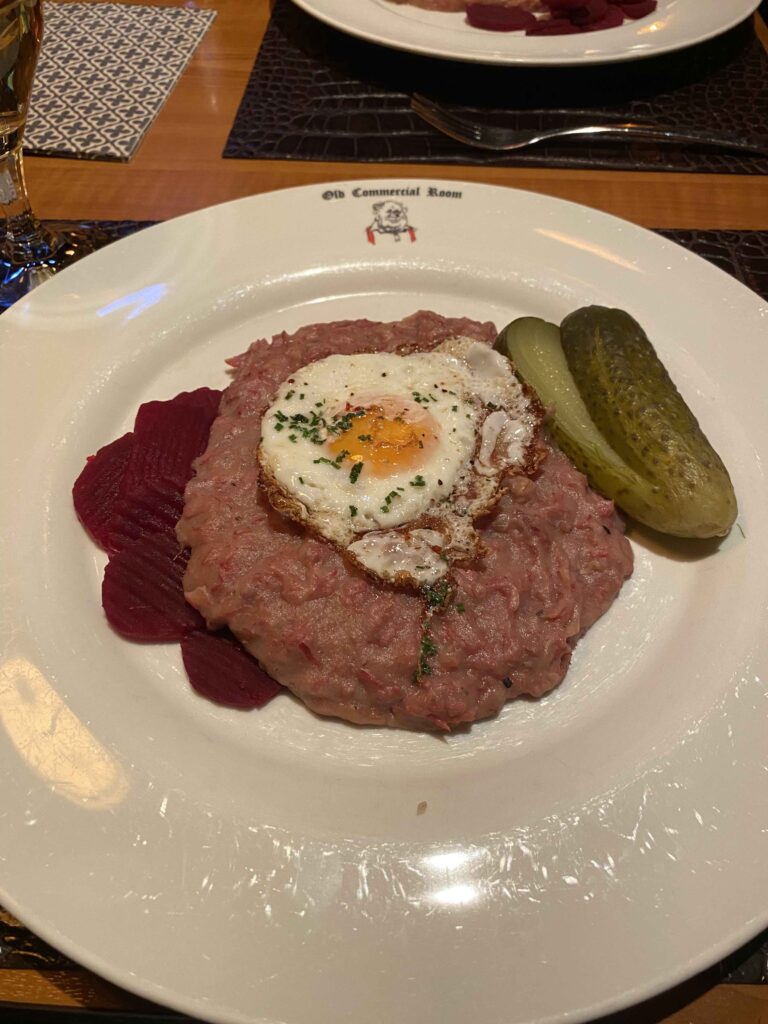 Labskaus is a traditional dish originating from the maritime region of Northern Germany, particularly associated with the city of Hamburg. It is a hearty and satisfying meal that has been enjoyed by sailors and locals for centuries.
Labskaus traditionally consists of several key ingredients, including salted beef or corned beef, potatoes, onions, and pickled gherkins. The dish is known for its distinctive appearance, as it typically has a mashed potato base with meat and onions mixed in, resulting in a reddish or pinkish hue.
Rote Grütze
To end your culinary exploration on a sweet note, indulge in Rote Grütze. This traditional fruit dessert is a delightful combination of red berries such as strawberries, raspberries, and cherries, cooked with sugar and served with vanilla sauce or whipped cream. The vibrant colors and refreshing flavors make it a perfect treat for warm summer days.
International Cuisine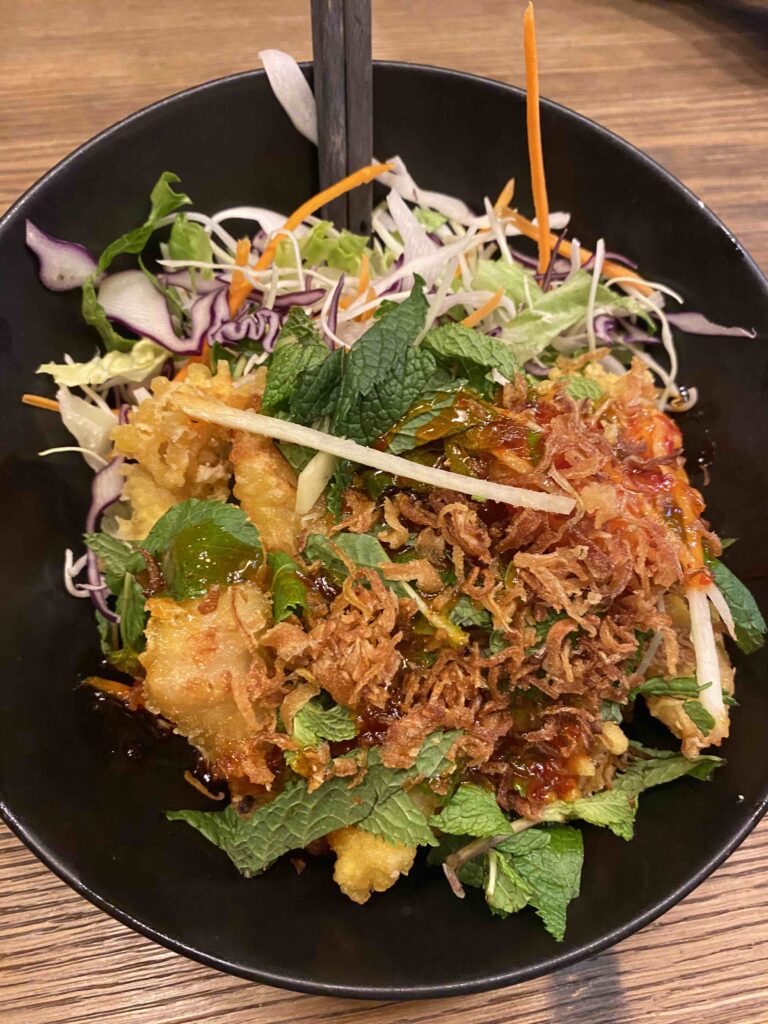 Hamburg's cosmopolitan nature also brings a wide variety of international flavors to the table. From Vietnamese pho to Turkish kebabs, you'll find an abundance of international restaurants and street food stalls throughout the city. Explore the Sternschanze neighborhood, known for its diverse culinary scene, or visit the Portuguese Quarter for delectable Portuguese pastries and seafood.
This about should cover what to eat in Hamburg. It's culinary scene is a true delight for food lovers. From the fresh seafood offerings to the hearty local specialties and international cuisines, this city has something to satisfy every craving. Whether you're strolling along the bustling waterfront or exploring the vibrant neighborhoods, make sure to indulge in the local favorites and immerse yourself in the flavors that define Hamburg's rich culinary heritage.
Prepare for a delightful journey that will leave you with memories of delectable dishes and a desire to return for more gastronomic adventures. And if unsure about the main attractions, here are some of the best places to visit in hamburg or check out our Instagram @kitchenetterecipes for more