Rioja Tapas is a Spanish restaurant in Uppermill, Lancashire that focuses, as the name suggests on Tapas.
IMPORTANT UPDATE: 2022: The restaurant is permanently closed as of now. This may change in the future – so check their google maps listing for updated working hours. Feel free to check out our other restaurant reviews for more.
The food is on the authentic-ish, but carefully adjusted to the local flavor profiles. It features a collection of Spanish-based tapas, which in our view are seriously delicious, but somehow lack authenticity.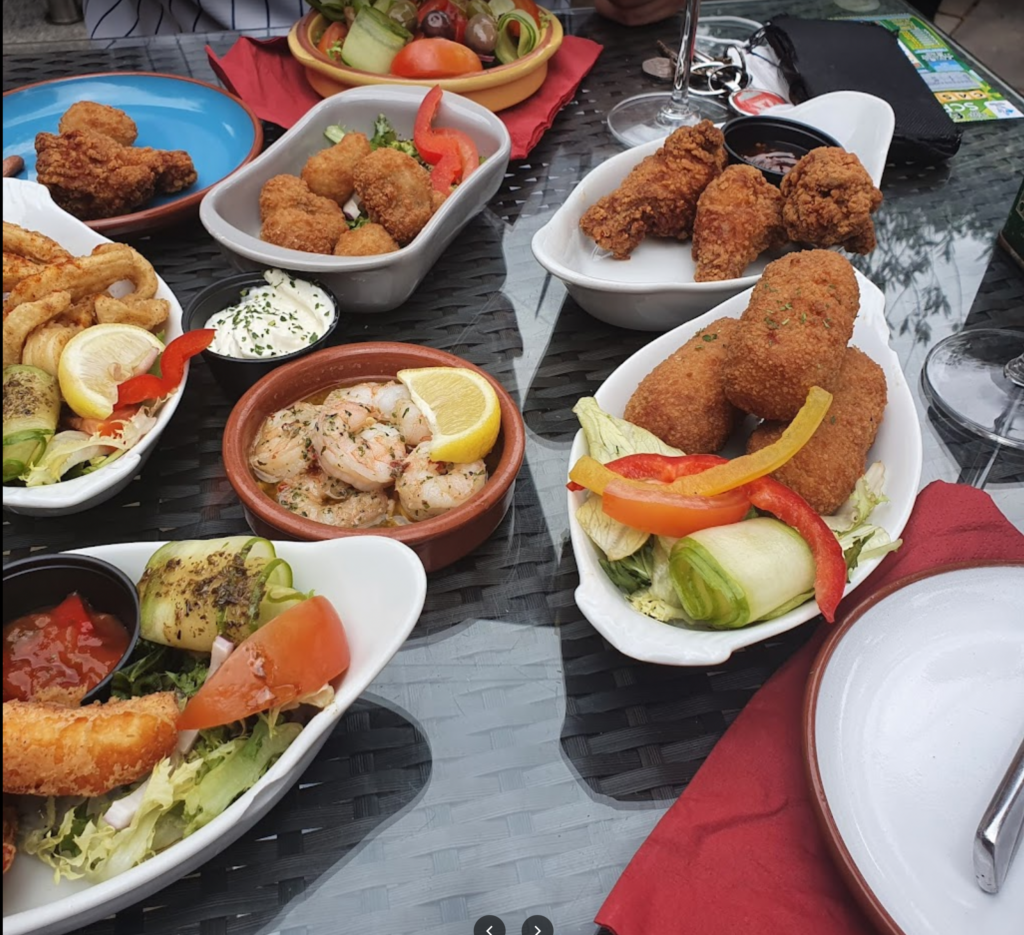 Rioja Tapas is a great place to go for a nice lunch or dinner in Uppermill and we especially recommend lunch. One of our most favorite things about the restaurant is the terrace behind it, which, when the weather is nice is an outstanding place to enjoy your weekend!
In terms of the tapas selection, they do (somehow) lack the authenticity and simplicity of the typical Spanish tapas that you would have in a bodega in Barcelona or Palma. So if you are looking for authenticity, then this is not the place for you. Their menu was quite confusing in the beginning with lots of non-Spanish things like samosas and lamb koftas popping up, but we did not try them. We focused on Spanish-themed dishes. Having said that, it is just an amazing place to go to and have a blast.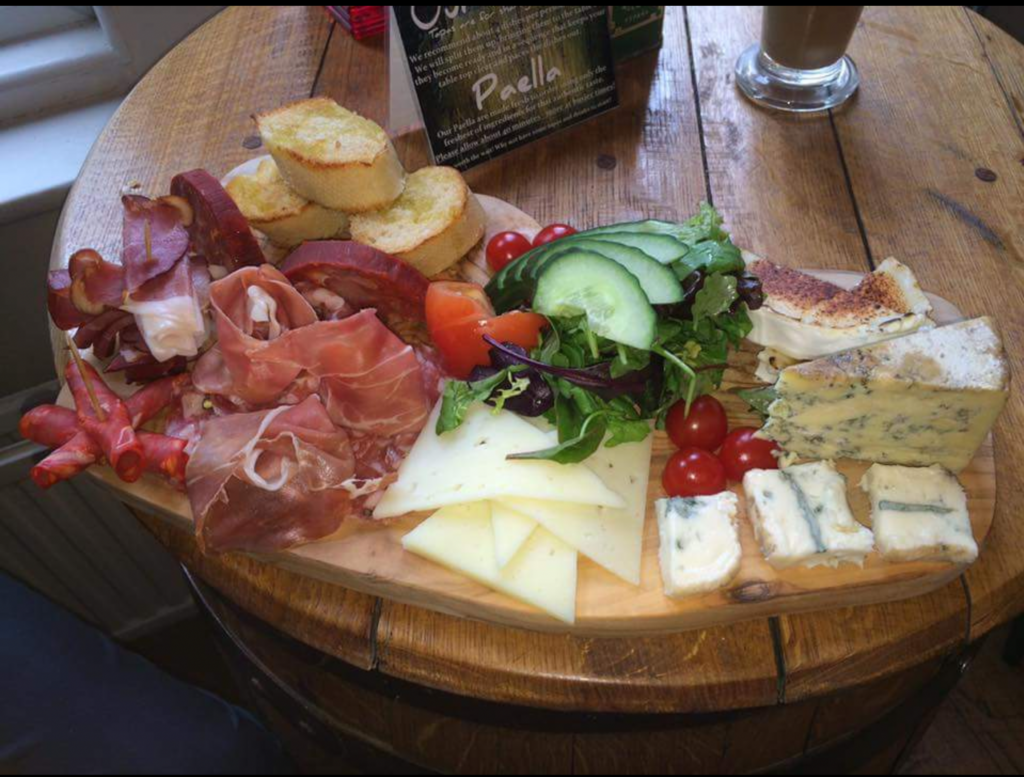 The prices are very fair and the portions are generous. You will not get out of this place hungry. The space itself was lovely and everyone who served us were excellent and professional.
Location
They are based at 58 High St, Uppermill, Oldham OL3 6HA, United Kingdom. Check google for opening hours as they may vary.
Parking in the area is a bit tight, but if you explore the nearby streets, we thought it was fairly straightforward to find a spot.