Home fries are the ideal recipe when you have some leftover boiled potatoes. Now, if you just want home fries, you can simply boil some potatoes – they do not have to be leftover.
To get this done we just need to put a nice crisp on all the sides of the potatoes, so it's important not to overcrowd the pan. Also as we are doing this, we will also marinate them properly to add some zing to the boring potatoes.
Video Recipe
Coming soon
Step by step instructions
For that we will need:
Whatever boiled potatoes you got, cut in quarters or even smaller if it makes you happy
Olive Oil
Butter
Salt and pepper
Smoked or spicy paprika
Some cayenne pepper
Oregano
Whatever spices that make you happy
How to get it done:
In a hot pan add some olive oil and throw in the potatoes.
Marinate them with everything that you have on the list
Dont touch it. We are looking for the potatoes to crisp on one side.
After a couple of minutes, turn them all around.
Don't touch it again. We are looking for this other side to crisp
And that's it. Ready ready.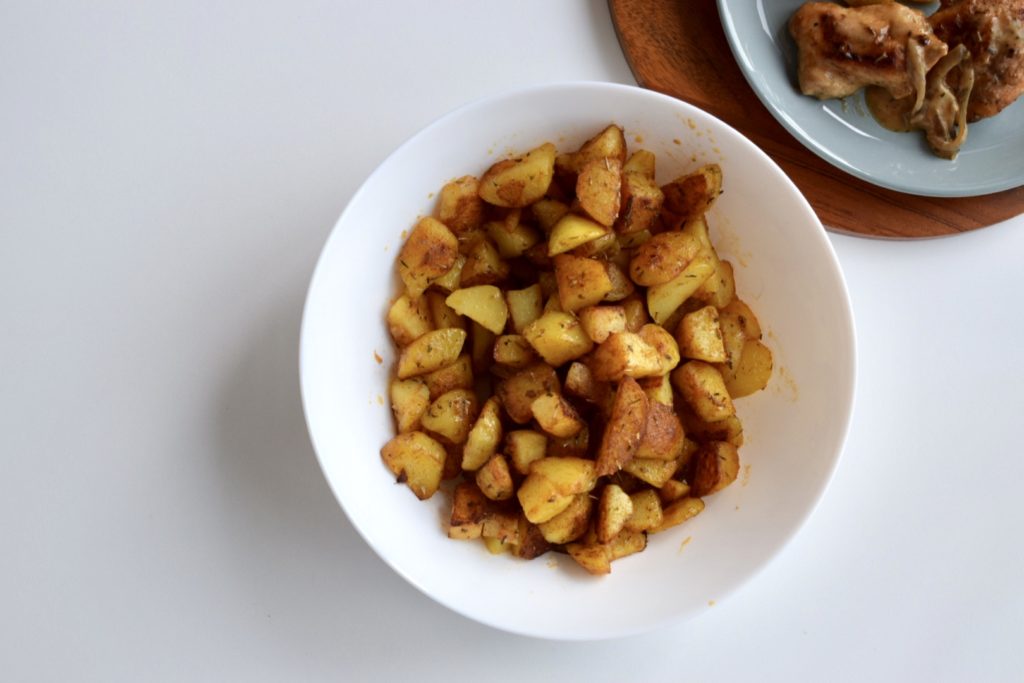 Now, this type of dish is actually a side dish – it's the perfect addition to anything. I actually made something similar with Oven-roasted baby potatoes. Note though, on my latest post, the pan-fried chicken with mushroom sauce this would be awesome. To be brutally honest, this recipe is actually specifically made as a side for that creamy mushroom chicken – as you may have noted from the image.
If you are here, take some time and check out my Instagram and facebook. It would be great if you could give me a quick follow – you know, to get the word out, to help me out.