My mushroom truffle ravioli is bought in a supermarket and not homemade. The focus of this post is to understand how to make these fancy expensive (2-3 euros) supermarket pasta that you see on the fridges but you are always scared to try.
As a general rule, filled pasta has a lot of flavors already injected. The filling is seasoned, and especially for the supermarket variety tends to be a little on the salty side. As such the sauce is just there put everything together rather than the actual flavor giver.
For this recipe, I have taken a flavourful ravioli, filled with porcini mushrooms and truffles. The moment you open the packaging, the truffle smell will fill the kitchen.
For the sauce, we will use butter as it is the mellowest of them all and you can not go wrong with it. We will thicken it with a bit of Grana Padano and finish it with some sage.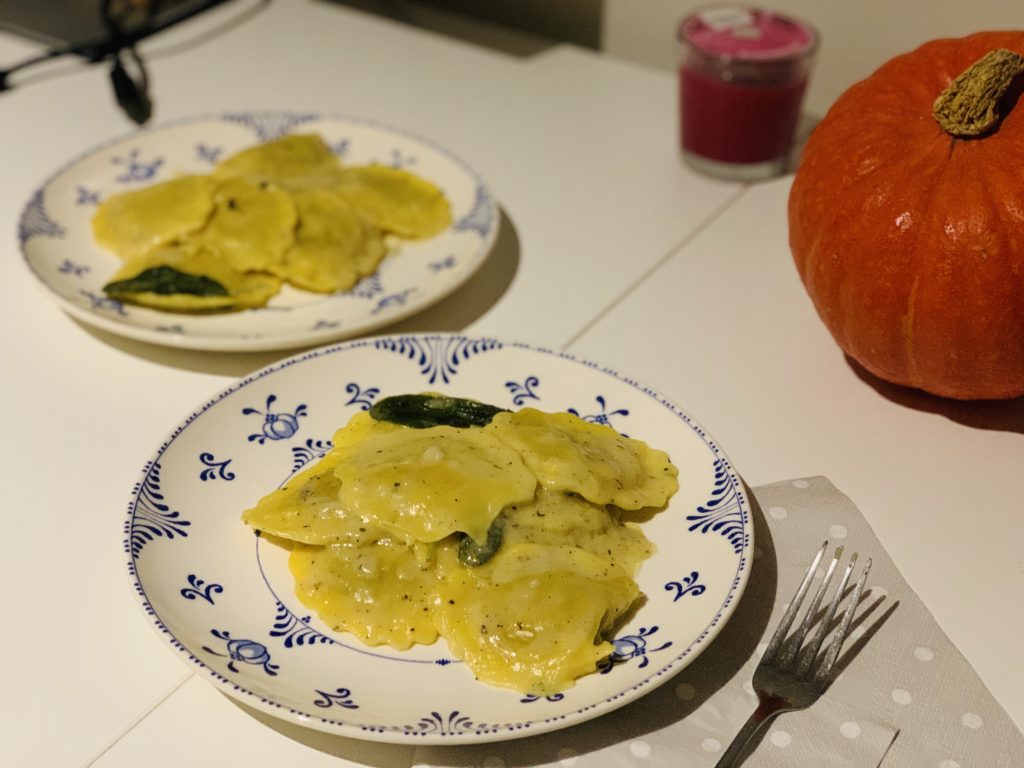 Tips
For the best mushroom truffle ravioli, here are the key takes that you need to take with you before you go ahead and get it done:
Most of the supermarket fresh pasta have fairly diverse cooking times. Makes sure that you check the recommended cooking time on the packaging.
Give the filled pasta a try before you go ahead and salt everything up. Sometimes you will not need salt at all.
Usually what the fresh pasta that is filled with some sort of things, tends to be somewhat bland in spice. Pepper is always your friend. Garlic always helps elevate everything
Experience has shown that you will need something crunchy. Think about finishing the pasta with some crunchy bacon of some sort. It always helps.
Last by not least, as a final comment, always add a bit of pasta water, after you add the pasta. You will always undervalue the need for sauce, so that will help you adjusts. Check this other pasta recipe for another inexpensive pasta recipe.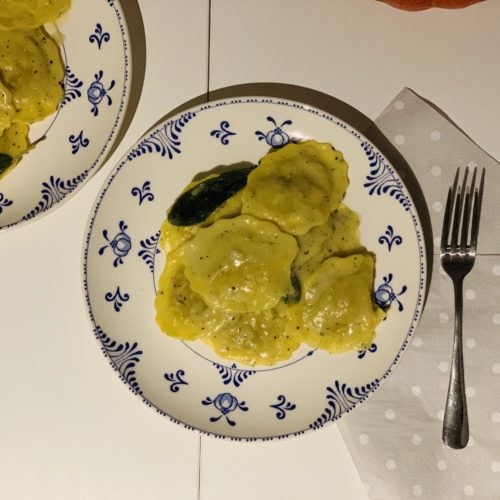 Mushroom truffle ravioli
This supermarket mushroom truffle ravioli in a butter sauce with sage, will blow your socks off as its one of those typical easy dinner ideas
Ingredients
1

package

mushroom truffle ravioli

1

tablespoon

butter

5

leaves

sage

grana padano

shredded
Instructions
In a pot of salty boiling water, add the ravioli and let them cook the time stated on the packaging

2 minutes before the ravioli are done, start melting the butter in a pan that is heated on medium low

add the sage and melt it together

When the pasta is ready, drain them and throw them in the butter

Remove the pan from the heat, add just a bit of pasta water and mix

finish with shreded Grana Padano