Easy pasta recipes have the tendency to get complicated real soon and fast and that is something that we most definitely do not want. At Kitchenette Recipes all of our recipes are simplified for a basic level cook and the ingredients are usually the cheapest that you can find.
Obviously these are not random recipes as we will tackle the creamy pasta, the simple pasta, and the pesto based pasta. Note that these recipes are not some weird recipes with a hippie approach. They are simplified for the novice cook without sacrificing flavor.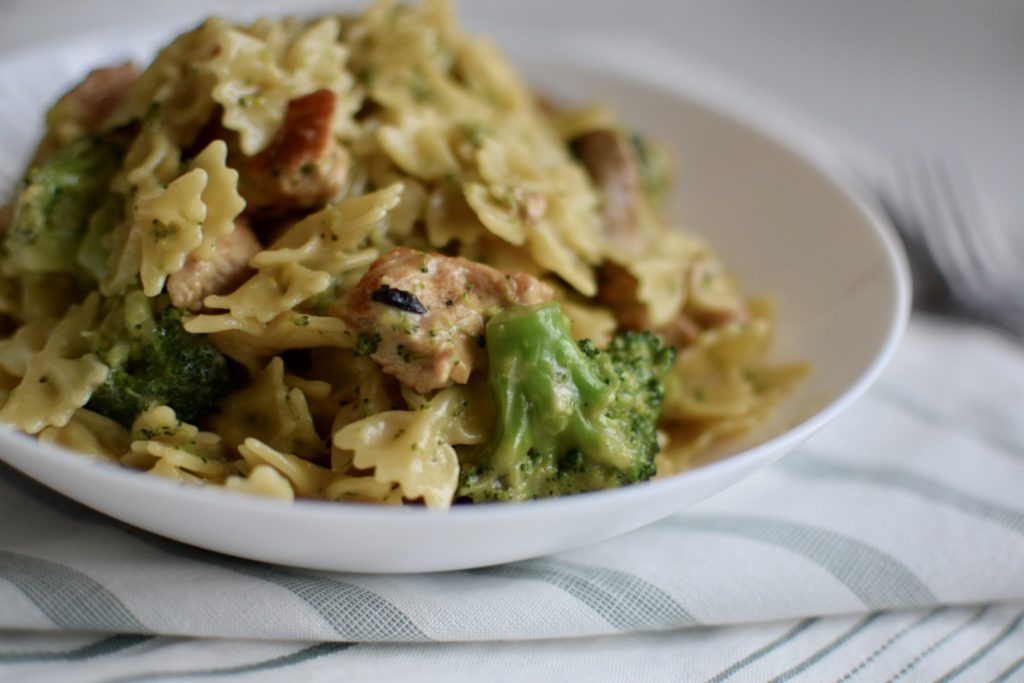 This combination of cream, chicken, broccoli, and mushroom with pasta is the epitome of simplicity. It looks good, it tasted good and it is such a show stopper.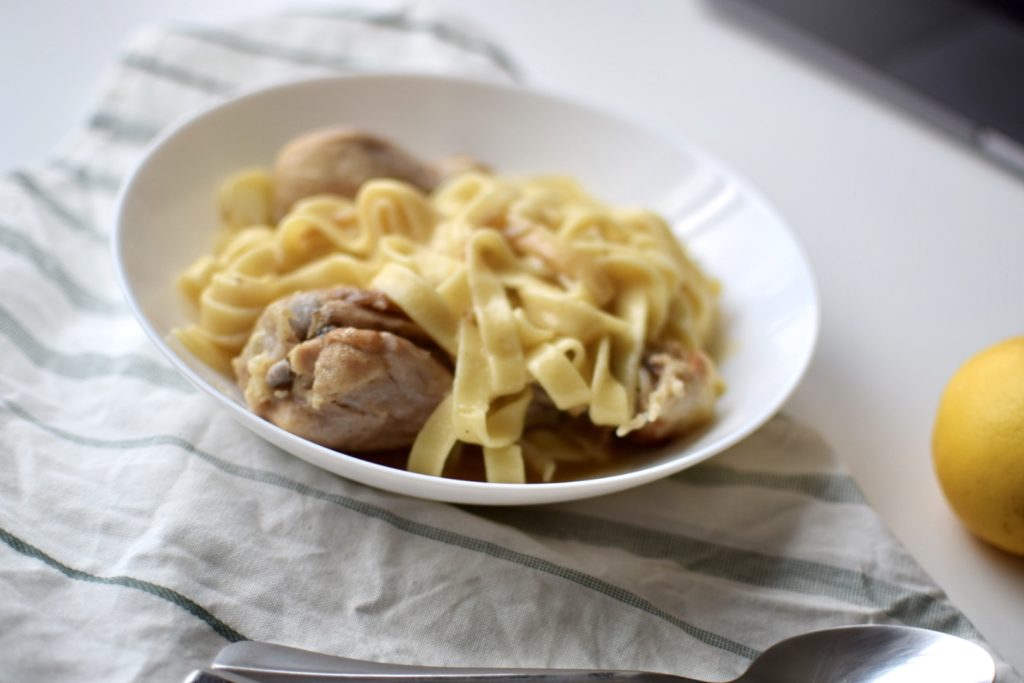 The creaminess of the one-pot chicken tagliatelle comes from the starchy water. Not only this is a very cheap dish to make as it's main component is the chicken drumstick, but it uses their awesomeness and delicious juices to make one of the easiest pasta recipes out there.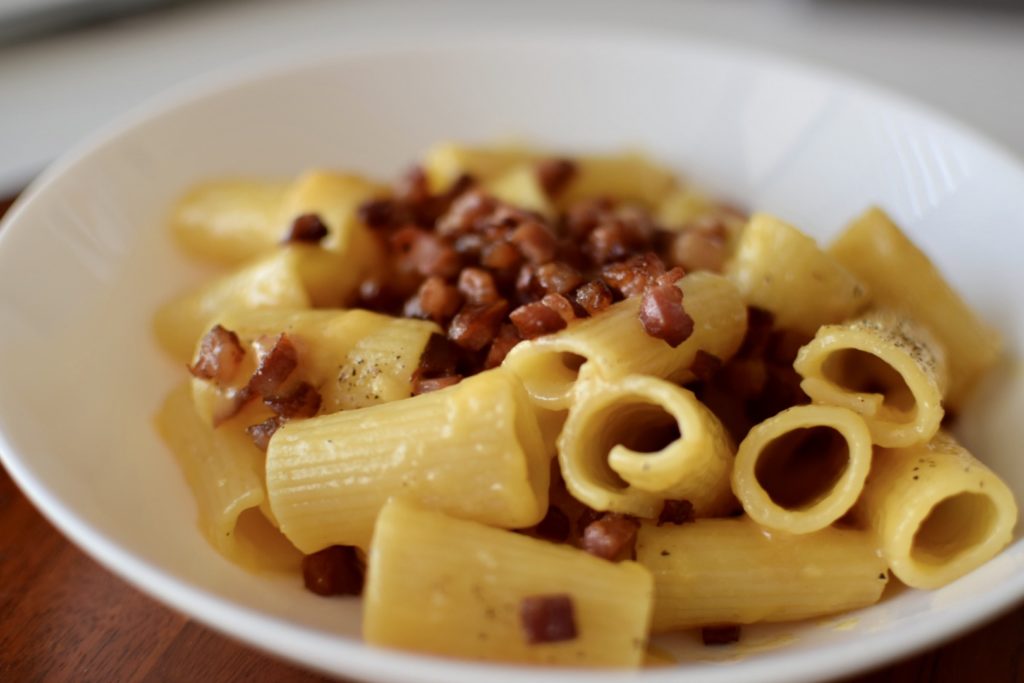 The carbonara is one of those "way too good for your own good" pasta as it just needs eggs, bacon, cheese, and pepper to get it done. Just 4 ingredients that work together so great and you know you have them in your fridge.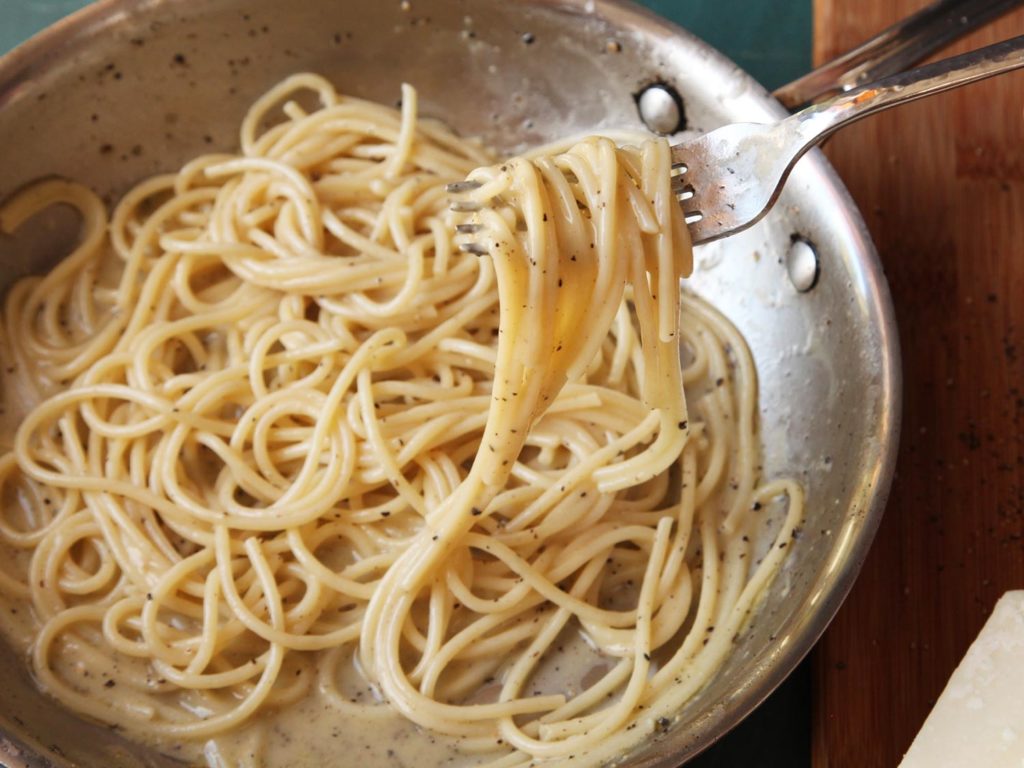 Again, a recipe that it's better than the sum of its parts. Practically it's just cheese, pepper and butter. The key element here is the emulsification of the components which is nothing else than the making of the sauce with pasta water, melted cheese, and butter. This easy pasta recipe forgives your, A LOT.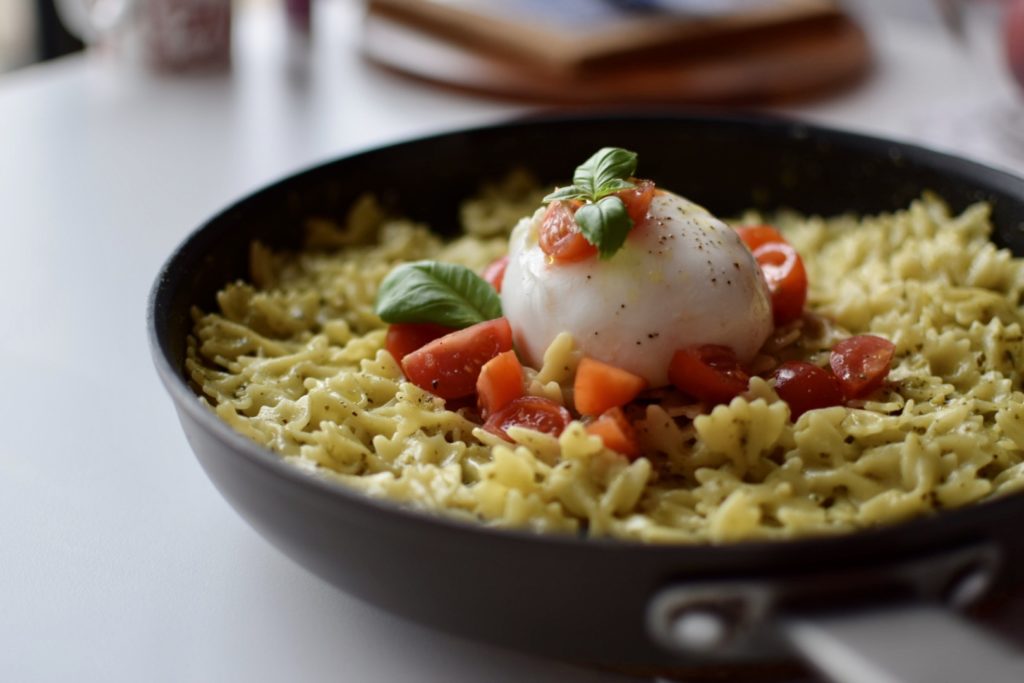 The pesto options of pasta are immense – as you can see from just the pesto recipes here. This recipe linked in this post makes them very strong flavored pestos fresher and very summery. Now I am not saying that making your own pesto is better, but it's definitely harder, so we just went with the simpler approach of making a pesto pasta recipe with the store-bought alternative
Like this post? Follow us on Instagram for more.